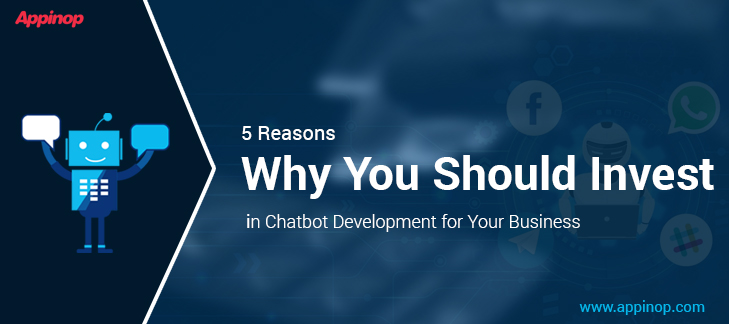 5 Reasons: Why You Should Invest in Chatbot Development for Your Business
The era of chatbots has totally changed the way of delivering top-class customer experience. Gone are the days when you need to wait for a reply as the machine learning and artificial intelligence chatbots are always available to understand your need and respond you with the most appropriate response with no time delay. The chatbot application development  has entirely changed the way a business treat their customers.
But for those who still take it as a simple tool; you need to know why it's important to invest in chatbot development for your business.
Increase User Engagement:
Online presence is common nowadays, but how many of the business actually serve their customers instantly? Well here the list will become short, but if you want to be one of them, you need to have a chatbot that can respond to user queries simultaneously. The quick response from your end increases the engagement rate on your website/platform. Also, it brings the high probability of returning users on your platform.
24×7 Availability:
What makes a business trustworthy? Well, there are multiple factors, but 24×7 availability to serve the customers is what makes your customers feel special and valuable. For every business, it's not possible to allot a dedicated person for the replies; hence chatbots play a vital role in such a scenario. At any point in time, your customer is expected to receive a satisfactory response.
Enhance Sales Count:
Many a time, there are cases, when a user is almost ready to make a sale on your portal but is not sure at the last moment. But when a chatbot shares the information or any additional benefits for the user, there are high chances of a user converting into a customer. So, chatbots also contribute to increasing the overall sales count for your business.
Easy Integration with Social Apps:
The technology has even blessed with the integration of chatbots with the social messaging applications. This allows you to use the social messaging apps to serve the customer. The best part is the chatbot entirely behave like a human, using the artificial intelligence and collecting the vast data on your social platforms. The best example is the bots that build random questions on FB messaging app and request your response, with each response a new bunch of question arises, that helps to collect the data about user behavior.
Least Cost Investment:
The best part of using a chatbot is that no heavy investment is required to create a customized chatbot app for your business. But as there are numerous traits of adding a chatbot to your website, the cost to output ration becomes minimal. This means you are getting profit at the end, which is the sole necessity of every business. There are other marketing tools also available, but chatbot is considered to be the least investment tool.
Closing Words
So, what are you waiting for? If you have a website/portal but lack a chatbot, it's time to hire a professional chatbot development service provider to build your customized chatbot and serve the best to your customers.
We have put a high benchmark for chatbot application development and are delivering rich quality custom chatbot development services to a wide range of industry verticals. Connect with us for your chatbot development related queries.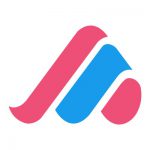 Appinop Technologies
We are a closely knitted bunch of thinkers, designers, developers and investors who are committed to transform the user experience by inventing and reinventing techniques that return high user engagement and increase share ability. Be it Android or iOS Mobile App or an Ecommerce portal, we strive to deliver only the best even if it takes repeated revisions.