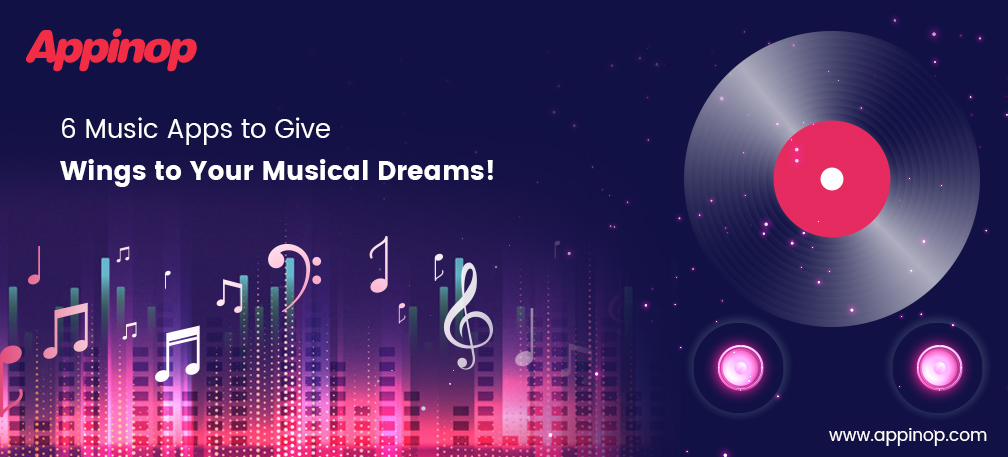 6 Music Apps to Give Wings to Your Musical Dreams!
Music has always been an inevitable part of our life. Where our mornings begin with the sweet melodious cuckoo chirping to our nights ending with probably our headphones on. Music to some is an escape, while to others it is a journey.
Music industry is witnessing new talents with every passing minute. While some of them are a big name today, others are still struggling to survive in this scenario. This all revolves around the theory of being the best at what you do. And the same theory applies to musical instruments as well. You need to be really good at your instruments. And this requires a lot of practice.
Carrying a musical instrument wherever you go is not a feasible option. But with innovations and technological advancement music is seeing new territories. Thankfully to these music app developers, you can carry your musical instrument in your phone with music apps in it.
For your convenience we have listed out a few apps that can really add up to your musical knowledge and practice.
Simply piano
Whether you are looking to improve your piano skills or are planning to learn it from the stretch. Simply piano by joy tunes is the app for you. It has piano lessons both for beginners and professionals. If you own a piano, all you have to do is place your mobile phone on that, with simply piano running in the background and it will give you updates about how you are playing and what needs to be changed, by recognizing the song. If you wish to learn piano on your phone, you cannot go wrong with simply piano.
Uberchord
This is the app for all the guitar lovers out there. It gives you real time update about your performance and helps you improve. You can opt for some song and uberchord will teach you at your pace, proving itself a better teacher.
Drum set
This app is for all the drummers out there. A perfect way to give your drum learning an uplift. It comes with different drum setups. You can pick choose between different drum options available. This app has different setups like jazz, basic, big concert, double bass, electric pad etc.
Piano free
Instead of being a teaching app, this app believes in transforming knowledge through games. You can opt for any song in their list and this app will make its learning fun. If you wish to try a new way of learning, give piano free a try.
Sing true
We have put forward enough options to learn music, now is the time to introduce you to our singing star. Sing true comes with 30 exercises which records your voice through your ipone speakers and help you in correcting your notes.
Yousician
We saved our favorite one for the last, yousician for now, has lessons on Guitar, Piano, ukulele and even voice training. It is a good accumulation of  so many apps and provides one stop solution to all your musical needs.
Learning music has never been easy, and it still is not, but is has certainly become convenient. With so many music apps in the market, learning is not just time saving but is also a lot fun. You can pretty much learn anything from these apps and may be flaunt a bit in front of your friends.