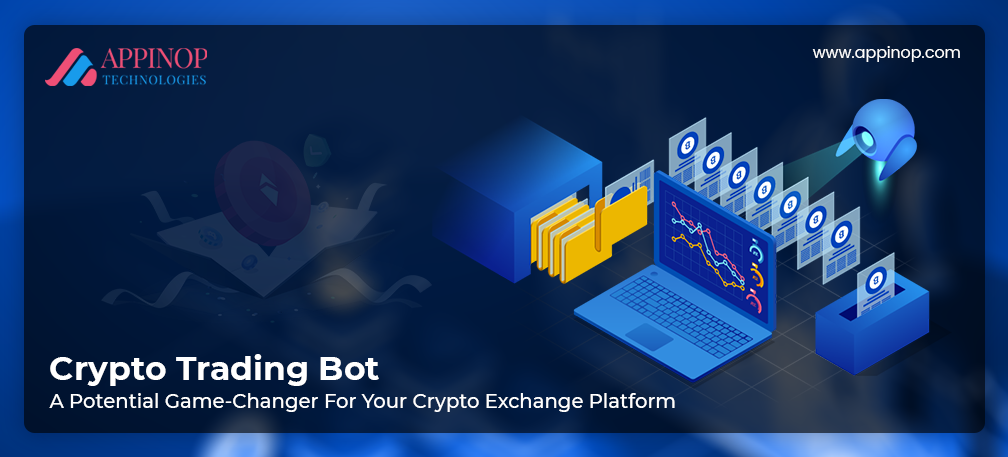 Crypto Trading Bot- A Potential Game-Changer For a Crypto Exchange Platform
Financial markets are unpredictable especially when we talk about cryptocurrency trading. That's why to sustain in this fluctuating marketplace, a well-analyzed and reliable trading strategy is pivotal. It is really cumbersome for crypto exchange traders to monitor market ups and downs 24 hours a day, 7 days a week, 365 days a year.
This is where the bot-enabled crypto exchange platform solution comes into the picture.
What are Crypto Trading Bots?
Crypto trading bots are a set of software programs that are created to automate cryptocurrency trading on the behalf of traders.
These trading bots can collect real-time cryptocurrency market data, analyze it, calculate the market risk, and do buying/selling cryptocurrency assets. For instance, traders can set up a crypto trading bot to buy more Bitcoin when the BTC price goes down than a said limit.
There are different Crypto bots available in the market, but they are categorized under these four main categories: trend-trading bots, arbitrage bots, coin-lending bots, and market-making bots.
Some of the crypto trading bots are listed below:
• 3Commas
•Cryptohopper
• Pionex
• Bitsgap
• Coinrule
Advantages of Crypto Trading Bots
Some of the key benefits of integrating crypto trading bots in your crypto exchange platform are:
Far Better Analysis Capacity
For making a profit in the crypto trading game, investors need to do the analysis of tons of data in a short timeframe. As the data is growing every second, it is simply cumbersome to get insights from those trading data for a human. Even if a trader manages to process such huge data, still he or she cannot match the accuracy of a bot. That's why bots-enabled crypto exchange platforms are valuable for traders to process gigabytes of data in that timeframe. So those traders come to a feasible conclusion.
Monitor the Market 24 x 7
Investors can trade cryptocurrencies on a bot-enabled crypto exchange platform more efficiently. We all know a human cannot monitor the crypto market round the clock while trading virtual currencies.
In 2017, Steve Wozniak, Apple co-founder and technical expert admitted that he had sold all his holdings of bitcoin because he had become tired of continuously monitoring the market to stay updated with the price.
Even the most passionate and experienced traders will not give their whole life watching cryptocurrency price charts.
In this situation, crypto trading bots play the role. A bot can monitor the market 24 x 7 and that too without any error.
Only Takes Rational Decisions
A human is an emotion-packed creature. Many a time, humans make trading decisions with a fear of short-term loss or greed for short-term gain. Whereas, a crypto trading bot takes rational decisions based on the data-backed analysis of the market. A bot always takes decisions by removing the emotional part.
You may read:  Kickstart Your Crypto Exchange Business With White Label App Solution
Closing Words
Cryptocurrencies are highly volatile in nature, the fluctuation in the pricing is extreme. Many a time traders are unable to quickly respond to price fluctuation to have the optimal trades. Investors cannot monitor the crypto trading market 24 x 7 to have the best trades. That's where crypto trading bots make the entry. However, it is imperative to deeply understand the digital currency markets and have a good investment plan for the utilization of a crypto trading bot in the best possible way.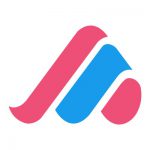 Appinop Technologies
We are a closely knitted bunch of thinkers, designers, developers and investors who are committed to transform the user experience by inventing and reinventing techniques that return high user engagement and increase share ability. Be it Android or iOS Mobile App or an Ecommerce portal, we strive to deliver only the best even if it takes repeated revisions.