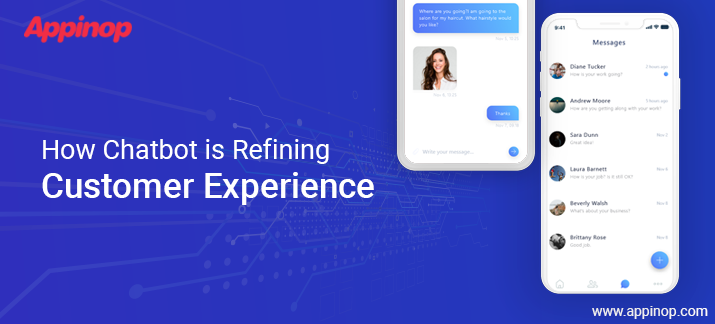 How Chatbot is Refining Customer Experience?
Being a common user or a professional web developer, you have observed the presence of chatbots on most of the websites. How many of you have actually analyzed the importance of chatbots and why they are in huge trend nowadays?
Most of you won't believe, chatbot is one of the tools which is used to enhance the customer experience. Let's talk about how the chatbot is actually refining the customer experience.
24/7 Availability
For your customer, your availability brings a big change in your customer experience and its trust in your services. With the introduction of the chatbot app development services, you are capable to mark your presence throughout the day. This ensures all of your customers are served to the best of your capabilities. It also helps you build a potential customer which was not possible with humans.
2. User-Specific Response
The integration of AI (Artificial Intelligence) with the chatbots has even made it more convenient to address different customers in a different way. The entire list of services depends upon user behavior, his/her requirements, etc which can be analyzed via AI and hence the best response is provided afterward. In short, every customer is catered in a different way.
3. Quick Response
Human allotment to your customers is limited with the time boundation that somewhere degrades your customer experience. But with the chatbot development services, you can stay assured of the quickest response to each and every customer. As soon as you ask a query, the answer will be displayed in front of you. This not only makes it rejoicing for your customers but also builds trust in your brand/services.
4. Serve Multiple Customers Simultaneously
Being a piece of code integrated with AI, the chatbot is enriched with the trait of serving multiple customers at a time. It means all your customers can be entertained simultaneously with the help of chatbots. However, in comparison to chatbot humans are not capable to serve all at a time.
5. High Conversion Rate
When a chatbot is compared with other marketing tools, used for conversion, it comes out to be the best tool with high conversion rate. The chatbot helps you read your customers and hence serve them accordingly. This tool has been highly praised for the e-commerce websites where customers skip checkout process due to multiple reasons.
6. Easy Platform to Get Instant Services
Most of the time a customer search for the best and most reliable platform to reach your business. A chatbot is one of the best ways to get in touch with our customers. Alongside, social media platform is also a better way to reach your customers.
Closing Words
So, these are some of the traits of chatbot which is nowadays being highly recommended for your website and mobile app development. Whether you are running a service provider company or an e-commerce portal, the custom chatbot application development will be highly beneficial for your business. Also, the more you entertain your customers; the better will be your trust flow, which is a crucial asset of every business.
What more do you think can a chatbot do for your business? Share your comments in the box below.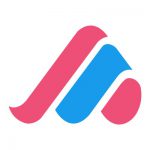 Appinop Technologies
We are a closely knitted bunch of thinkers, designers, developers and investors who are committed to transform the user experience by inventing and reinventing techniques that return high user engagement and increase share ability. Be it Android or iOS Mobile App or an Ecommerce portal, we strive to deliver only the best even if it takes repeated revisions.