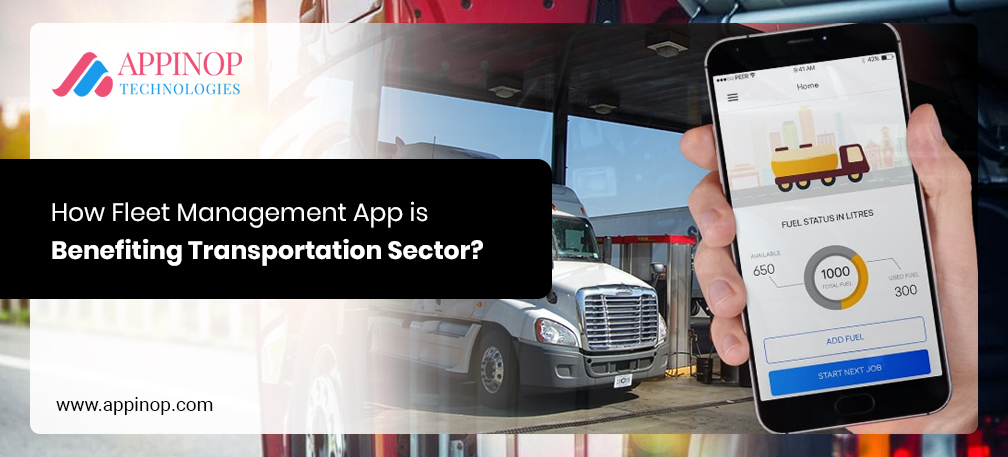 How Fleet Management App is Benefiting Transportation Sector?
The Transportation & Logistics Industry is growing faster than it was presumed to be. There are several businesses that depend on transportation and make use of fleet management to control costs, productivity, fuel management, and compliance. To define, Fleet Management includes a number of tasks related to keeping vehicles and their operations running efficiently and competently. A fleet management app constitutes a varied range of opportunities. Data logging, Satellite positioning, and data communication to a back-office application are only a few of them. The advent of new technologies has made noteworthy changes in fleet management.
Here are the key benefits of a fleet management application in the Transportation industry:
1) Vehicle Tracking
Real-time GPS vehicle tracking allows the operator to track the exact location and condition of each individual vehicle in the fleet. Additionally, the real-time GPS tracking feature can provide the following facilities:
• Easily track the location of a stolen vehicle or equipment.
• Get to know about any damage to any vehicle in the fleet immediately.
• Gather data about road and weather conditions to detect risky drivers before commencing on a trip.
2) Tracking Fuel Consumption
Apart from GPS tracking, monitoring fuel consumption is the next important feature in a fleet management application. This is essential as drivers tend to deviate from the charted route for many reasons. This can lead to fuel wastage and additional mileage on the vehicle. The fuel consumption monitor helps in keeping a track of how much fuel a particular vehicle on a specific trip is using. It decreases errors, misappropriation, and negligence.
3) Automation
The mobile app Fleet management solution allows you to automate vehicle maintenance and eventually increase its life span. Simply feed the details in your fleet management system and it will notify you when the time comes for automation.
4) Customer Experience
The increased dedication, timely delivery, and real-time updates will deliver better service to the clients. And as we all know that a successful business or company can only sustain for longer time period when the company or business has satisfied clients.
5) Detailed & Quick Report Generation
Last but not least; Fleet management technology can guide to have reliable and quick reports of the entire day. These reports can be accessed anytime and from anywhere. With the help of these reports, one can improve fleet accountability and report management. With the help of the reports, you can track the growth rate of the business and accountability, which can help to make a better decision.
Closing Thoughts
These are the key benefits of having a fleet management system. And if you are looking for such fleet management mobile app solution, then get in touch with Appinop. Our customized fleet management app solution helps you to escalate your business way ahead and make you stand apart from your competitors. In this digital world, we at Appinop will assist your business to have a strong online presence.
Appinop Technologies
We are a closely knitted bunch of thinkers, designers, developers and investors who are committed to transform the user experience by inventing and reinventing techniques that return high user engagement and increase share ability. Be it Android or iOS Mobile App or an Ecommerce portal, we strive to deliver only the best even if it takes repeated revisions.