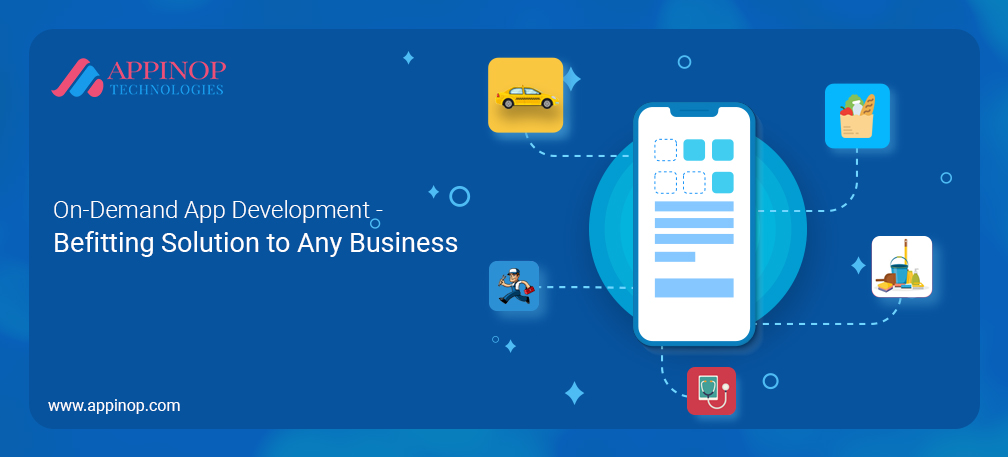 How On-Demand App Development is the Befitting Solution to Any Business?
In this fast pacing age, where time is valuable for all, on-demand apps value your customer's time and cater to their needs and expectations in no time.
For this strong reason, the interest in on-demand apps is gaining momentum.
The on-demand app market is growing by leaps and bounds and businesses are involving in earning profit out of this promising market.
Let's go through the below value-added benefits:
Live Tracking Facility
On-demand apps come with a tracking facility feature for the customers. Once the customer places an order with the service provider, the customer will be offered with a tracking facility which will track the order from the service provider's side.
With the help of the map service, the customers can track the live location and get a notification along with the exact location.
Multiple Payment Options
These on-demand apps provide a wide array of payment options such as Net Banking, Debit/credit cards, Cash on delivery, e-wallet and lots more to the customers for making an easy and quick payment.
Rating and Review
This feature is available to the customers when they avail of the service. The customers give ratings and comment reviews based on the service provided by service providers. This helps you to know your business and scope of improvement to make it better for the customers. Such reviews and ratings help your business to grow by building larger customer base.
Safe and Security
For any kind of business, maintaining confidentiality is paramount. As businesses generate tons of data and these data need to be protected from getting data breaches. On-demand app development service offers customized solutions so you can be sure that your app data is safe and secure.
Leverage in-built Analytics
In this digital age, if you are not using data analytics then your business is nowhere. Here comes the befitting solution to gain actionable insights for your business to operate in an optimal way. The on-demand app solution has an in-built analytics feature to capture business data and assist you to make better decisions. You can know your customers better. By leveraging analytics, your business can achieve high customer retention and attract new customers as well.
Employee satisfaction and efficiency
Last but definitely not least, an on-demand app development solution achieves the desired ROI for your business. The reason being, your customers get exactly what they want. On-demand apps are tailor-made solutions to enhance the productivity of your business operations.
Wrapping Up
Enterprises are believing that on-demand app development solutions will bring amazing opportunities to make money by catering immediate demands of end-users. Thus, firms and investors are coming forward to invest in such a promising money-making business.
These on-demand app solutions are reshaping the user's life. The services such as groceries, taxi, food and lots more which were earlier quite difficult to access and are now accessible with just a few taps.
But the concern here is developing such a robust and user-interactive app requires unique idea and best on-demand app development partner with whom you can share your project idea.
So, get your project idea ready to share with Appinop. We have years of experience in understanding the client's business requirements & expectations and deliver the quality app within the agreed timeline at a reasonable budget.