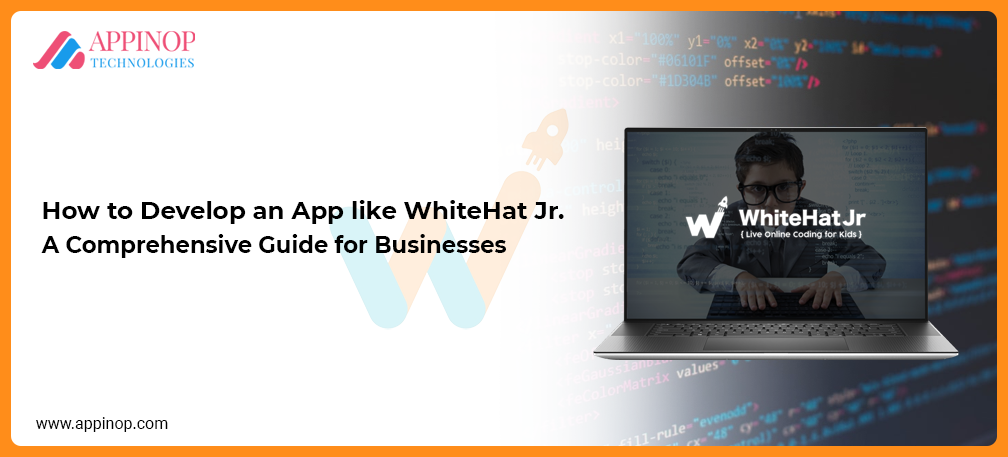 How to Develop an App like WhiteHat Jr. – A Comprehensive Guide for Businesses
As we all know, India's education system is in shambles following the coronavirus outbreak, and many kids are missing out due to a lack of smart gadgets. During this lockdown era, the government launches a new push to begin teaching coding in all schools beginning in the sixth grade, but because schools are closed due to the lockdown, parents began relying on an e-learning app development company that assists their children in learning to code.
Without a doubt, there are several coding instruction applications available, but WhiteHat Jr. is gaining significant popularity. Each action has two opposing sides: those who favor it and those who oppose it. Similarly, some believe that this government move will impose societal pressure on school-aged children and their parents, while others believe that this decision of the government will help children to acquire new skills which will help them in the future.
Amid this uncertainty, the WhiteHat Jr. app sees no slope in its growth graph; in fact, it is rising at a breakneck pace. This firm is thriving because it teaches children how to code and create commercial-ready games, applications, and animation graphics with the assistance of experienced and professional app developers. This article provides a complete business approach for developing a WhiteHat Jr. like application.
So what exactly is WhiteHat Jr.?
WhiteHat Jr. is a mobile application that enables children to learn how to code from experienced educators. This application has modules and courses that teach the fundamentals of reasoning, programming environment, algorithmic design, and UI/UX design. The software provides children with a few lectures and segments on programming and motivates them to create their apps with the assistance of mentors.
WhiteHat Jr., established in 2018 by Karan Bajaj, offers artificial intelligence training for children ages six to fourteen. WhiteHat Jr.'s mission is to empower children by instilling in them a sense of self-worth as creators. The software offers courses, and inside each course are a few lessons organized into classes. In this manner, the app gives a wealth of knowledge to users based on their preferences. Each course's pricing varies according to the topic's complexity and how consumers wish to pay for the session.
It provides four categories of learning for kids in grades 1-12: basic, intermediate, expert, and professional. The Mumbai-based startup's platform presently has over 7,000 teachers. The firm has been making headlines after it was bought by Ed-Tech unicorn BYJU'S for approximately $ 300 million.
Business Model and Target Audience of this e-learning solution application
The company's business concept is focused on teaching young children to code. The Ed-Tech business has now expanded its student grades from 1st to 12th. WhiteHat Jr.'s platform has over 700,000 registered users, and over 7000 lessons are held every day for children. Each lesson costs around INR 600 to 700. Many training levels are available at prices ranging from Rs 5,999 to Rs 33,999 to Rs 99,999 and beyond. Among the several offerings, the following are the top three paid courses that people prefer:
• Introduction to the World of Coding:
It is an entry-level course comprised of eight lessons. It introduces the fundamentals of coding and introduces ideas such as algorithmic modeling, loops, arrays, and functions. It costs around Rs. 5,999/- in India. Mathematics lessons will shortly be included as an extra module.
• Certificate of App Developer:
This is a 48-hour course. Advanced app architectures, game design, and visual effects creation are covered in this course. The children learn about the entrepreneurial value of coding and get a taste of life as a programming expert. The course costs Rs. 33,999/-.
• Advanced Level Coding:
This course is valid for life and it includes a total of 144 lessons. This course is valid for life. This course has a total of 144 lessons. Children may refine their talents in space technology, quantum computing, complex space-tech simulations, and sophisticated data visualization. It is priced at Rs. 99,999/-. WhiteHat Jr. has advertising campaigns in place, such as a tie-in with NASA, that will catapult this initiative to new heights of success.
WhiteHat Jr. has established a following in both the US as well as India. The target audience in India is families with an annual spending power of INR 10 lakh and above. This is true for every household earning roughly $80K a year in the United States.
These households have convenient access to all technologically enabled options. They are conversant with Wi-Fi, mobile devices, and laptops or PCs required for online classes. Moreover, families are competent to invest additional funds in their children's intellectual growth.
Market Stats and Future Growth of WhiteHat Jr.
Report on Revenue & Market Stats
The firm received a seed capital funding of $1.3 million from Nexus Venture Capital firm and Omidyar Network before raising more than $10 million in September from US-based Owl Ventures. Within a year, WhiteHat Jr. announced a $40 million revenue rate. It is increasing at an exponential pace of 30%-40% month on month. The site is gaining pace in tier-II and tier-III cities, with more than half of its users hailing from non-metro areas.
COVID – 19 also benefited the company's revenue. During the lockdowns, there was a dramatic increase in student enrolment. According to Karan Bajaj, creator of WhiteHat Jr., the month-on-month growth skyrocketed to more than 100% during this period.
Future Potential & Growth of Whitehat Jr.
The e-learning app developer continued working on an MVP in the latter part of 2019. Within a year of the company's establishment, yearly sales grew to $150 million. While the pandemic delivered immediate surprises, it quickly presented an opportunity for growth by increasing demand for learning various skillsets online. However, the CEO of WhiteHat Jr. states that the company's remarkable success was not only a result of the pandemic scenario. The teaching methodology and quality of the classroom setting, together with the sense of satisfaction associated with creating an app, were the primary factors that contributed to the app's success since its start.
With its meteoric expansion in a short period, WhiteHat Jr. was quickly identified as a competitor to Byju's, the Indian Ed-Tech titan. To further consolidate its dominance in the country, Byju's purchased WhiteHat Jr. in August 2020 for a staggering $300 million. After acquiring WhiteHat Jr., Byju's invested an additional INR 136 crore in the company.
WhiteHat Jr. became a real success story in the Indian startup scene as a result of this spectacular purchase. The firm is thriving in India and the United States and has announced ambitions to expand into Canada, the United Kingdom, New Zealand, and Australia. WhiteHat Jr. has enlarged its top leadership team to include industry veterans and specialists from a variety of business backgrounds in preparation to expand its ventures into the aforementioned worldwide markets.
Trupti Mukker, a former international business head for banking at Wipro, has been appointed head of the customer experience; Balaji Ramanujam, an IIT Madras and IIM Bangalore alumnus, has been appointed head of teaching and learning experience; Vishnu Dutt Sharma, a former CEO of Vidya Mandir Classrooms, has been appointed head of global business; and Hemant Sachetee, a former chairman at HFCL Group, has been appointed as CFO.
Competitors and Alternatives of WhiteHat Jr.
WhiteHat Jr. is an amazing and unique e-learning application that provides coding sessions directly to the homes of learners. However, there are several online education application development platforms available that are similar to WhiteHat Jr. Let's take a closer look at them:
Blockly
Blockly teaches the fundamentals of programming and exposes JavaScript through a block-based programming technique. It's similar to solving a puzzle, only you're connecting chunks of code rather than finding missing bits under the sofa.
The puzzle pieces will emerge on the screen, and the objective is to solve the problem to complete the "narrative" that is the software program. Each component of the puzzle corresponds to a code block, which is analogous to a sentence in a tale. Children may drag and drop the puzzle pieces to build a coding sequence.
Code Combat
Code Combat is a programming game for children that teaches them Python and JavaScript programming through the use of text-based programming. Children must progress through many stages of a role-playing game while also learning to write in JavaScript and Python. This educational programming website has engaging visuals and the opportunity to communicate with other participants in the community, thereby turning coding into a team sport.
If you are an instructor, the makers of Code Combat will even offer you course materials and forums for your classes. Furthermore, they guarantee a Course-in-a-Box that includes a school term worth of course materials for you to include in your syllabus.
Coding Ninjas
Coding Ninjas is among India's leading online education application development companies, offering coding-related courses entirely online via self-paced lectures. It does so via the use of its patented technology state-of-the-art learning management platform, "CodeZen," which includes a digital framework for streaming video, a multi-language editor, a cloud-based preprocessor, an auto-evaluation mechanism for coding assigned tasks, and an inclusive Teaching Assistant support structure. Coding Ninjas duplicate the whole classroom experience online, making it more flexible and cost-efficient for learners.
Code Monkey
Code Monkey is a coding platform that teaches children how to code through the use of engaging online games. Children code to assist a monkey in gathering bananas. The player progresses via a series of trials until he or she masters sufficient code to create their own game.
Children eventually learn to create code using a text-based editor and CoffeeScript, a language with a syntax comparable to simple English but which translates to JavaScript. Their narratives cover all of the key ideas of programming, including reasoning, looping, sequencing, and algorithms.
Code.org Studio
Hour of Code is an annual event organized by Code.org, a non-profit organization. Apart from supplying syllabus to schools, they additionally offer a programming website for children that feature a set of small courses that cover the principles of computer science.
After each session, children may develop interactive games or tales for online sharing. Each course is comprised of a series of riddles, movies, and activities that demonstrate the fundamental concepts of computer science.
Kodable
Kodable instructors teach principles of computer science through child-friendly, self-directed sessions. Students create and interact with vibrant, adorable creatures.
Each unit is structured like a mainstream classroom syllabus and contains a teacher script, an offline exercise, and some type of evaluation or quiz. Kodable is an excellent approach to convert children from block programming to actual code.
Scratch
Scratch is the foundational platform on which the primary school's coding curriculum is built, therefore it's apparent that we adore it. It's a free internet platform for children's block coding designed by the Massachusetts Institute Of technology. Scratch is a language of programming comprised of snap-together graphical elements.
Scratch is a large online coding platform for children where they can create and share visual multimedia such as tales, puzzles, and animations with others from all around the globe.
Tynker
Tynker is a coding platform for children that is built specifically for them to learn how to make their applications and games as well as how to program Minecraft modifications. Tynker teaches both block-based and text-based programming classes.
App Inventor
App Inventor originally developed by Google, enables users to design Android applications simply by dragging things around the screen. This is comparable to block-based coding. The course starts with the installation of App Inventor and progresses through the process of developing increasingly complicated Android applications. Students are educated about how to create and share mobile applications using App Inventor. It's instructive, simple, and enjoyable.
Because MIT now offers App Inventor online, we are fortunate that it is freely available. The lessons have been enhanced for teacher usage and consolidated into a Semester that contains both video and text-based sessions. Rather than keeping your children away from the mobile, App Inventor enables them to explore the phone's inside.
Growth Prospect Stats and Earning Potential 
The purchase of WhiteHat Jr. by Byju was one of the most significant mergers and acquisitions in the Asian startup scene in 2020. The firm generated an income of Rs 16.2 crore in its first complete year of operations. It's worth mentioning that WhiteHat Jr. operated for 5 months in FY19, generating Rs 6.7 lakhs in income.
Furthermore, it earned Rs 1.72 crore in interest on deposits. The company's total assets increased to Rs 64.2 crore in FY20, and 85.4 percent of its assets were kept in bank balances and fixed deposits. Only in the US market is a 160 percent month-on-month spike in the amount of paying customers projected. In the Indian market, where Tier 2 and Tier 3 cities now contribute 50% to revenue, a 60% rise in user community size is predicted. Even by end of September the year before, the paying member base was anticipated to reach 1 lakh. At the moment, there are 4 million paying users.
How can you build a similar app like WhiteHat Jr.?
If you want to know how to develop a WhiteHat Jr. clone application or app similar to it, you can study the following guide and we are sure you won't regret reading it till the end:
STEP 1- Determine the Appropriate Business Model
Selecting the appropriate business strategy is the first step in developing a similar app like WhiteHat Jr., as the business model dictates how the app will earn money and what features it will have. Let's go further into the market and sales models that are viable for your application, such as WhiteHat Jr.:
Certificates that have been compensated – By using the revenue model, you will reward students with purchased certificates upon completion of the program on your app. By partnering with multiple schools and educational institutions and supplying students with verified paid credentials, you can ensure a steady stream of cash.
Based on membership – Users acquire paid subscriptions to the service on a month-to-month or annual basis under this strategy. They can have easy accessibility to the lessons in their selected category or more by purchasing a subscription. Thus, students using the app must pay a single charge to have access to all of the app's or website's material.
Affiliate Business Model – Under the affiliate model, courses might have integrated connections to other publications or resources that students may require to continue through the course. When a user clicks on the platform's link and purchases the product, your site will be compensated.
Chargeable courses – Whenever a student buys a premium course, a portion of the money is split between the instructor and the app owner.
After deciding on your WhiteHat Jr. clone application business strategy, it's necessary to acquire information on the client category you'll be targeting. Bear in mind that designing an app for adults and children is not synonymous. While WhiteHat Jr. is geared at children, you may create an app to teach middle-aged men and women how to program or whatever else.
STEP 2 – Fix Your Target Audience
Whether or not your application's users are satisfied after using it will determine the app's fate. Thus, it is always preferable to create an app around your target audience's hobbies, preferences, and opinions. The convenience and effectiveness by which your customers can use the app will influence their decision to continue enrolling in courses. Here are a few points to consider when catering to your target demographic effectively:
Design Your Application's UI/UX Appropriately – When building the User interface for your app, keep your targeted audience's interests in mind.
For instance, when it comes to children's applications, UI/UX is considerably more critical. A simple and engaging user interface/user experience is an unavoidable prerequisite for a child's application.
Personalization Is Required for All – It makes no difference whether you're developing an app for children or adults — stimulation is required. Attempt to incorporate all instructional components within your application. The critical point to note is that all targets should be clearly stated and that you must also provide a few rewards at each level of your program to instill a sense of accomplishment in your users.
App's Features and Objectives – It is critical to communicate the app's objective to your intended audience. After installing your application, users should be able to quickly learn about its capabilities. Also, because children develop at varying rates than adults, you'll need to incorporate various degrees of complexity to ensure that users of all ability levels can easily utilize your program.
STEP 3 – Identify your Core Values
When developing a product, it is critical to consider the consumer's perspective. It will be successful, and you can earn money off of it only if it benefits your customer base.
WhiteHat Jr.'s Core Value Proposition for Kids – The program helps children develop their logical and analytical thinking abilities, as well as their capacity to focus and be creative.
WhiteHat Jr.'s Core Value Proposition for Teachers – Tutors using the app earn roughly Rs. 300 per each 60-minute class, which is more than attorneys and engineers make in the nation. Furthermore, all sessions are conducted live online, allowing students and teachers to arrange their schedules according to their availability.
STEP 4 – Choosing the Features
The features of an application will determine whether or not the user experience is positive. The following are some of the elements that we believe are necessary for a WhiteHat Jr. like application:
Simple Application Onboarding – It is among the most essential components of any application. Whenever a learner installs an e-learning application, you should not compel him to wade through lengthy registration processes. Rather than that, you should aim to make the application registration system as frictionless as possible.
Numerous Courses – As with WhiteHat Jr., your programming online learning app should also have several courses and workshops to accommodate every sort of user.
Access While Not Connected – Whatever the app's concept be, Ed-Tech company must not overlook the fact that the network is not always accessible. Therefore, your application, such as WhiteHat Jr., must allow students to download and view their courses even when they are not connected to the internet.
Interactive assessments – Quizzes are a fun way to discover and assess pupils' potential. Furthermore, without two-way communication, an online instructional platform is no more than a book. The sole requirement is that assessments should be engaging rather than exhaustive.
Notifications through Push – Whatever the niche of your application, this is a necessary feature. Especially when working with children, it becomes critical to remind them via automatic updates about their next lesson or examination. It will assist you in increasing app engagement and retaining subscribers through marketing methods.
STEP 5 – Specify the Technology Stack You Wish to Use
The reason that picking the appropriate technology stack is critical is that it has a significant influence on the overall quality and profitability of your e-learning mobile app development.
For a cross-platform e-learning solution such as WhiteHat Jr., you may choose to use native tools rather than cross-platform ones. Further, the incorporation of technologies such as AI, machine learning, and the Internet of Things into the development of e-learning mobile apps enables the creation of an ideal user experience.
STEP 6 – Employ the best e-learning app developer
So now that we have discussed the process of producing an Ed-Tech app, it's time to put the plan into action with the assistance of a reputable e-learning app development company. Bear in mind that when you hire app developers, a great deal is at stake – most notably, your concept and money. As a result, there is no room for error. Verify the experience of your application developers before entrusting them with the job.
Feature Sketch, Major Modules, Resources, Tech Stack, and Deployments
Image Source: WhiteHat Jr
WhiteHat Jr. app development is adorned with the following features:
1. Video conferencing to provide students with an online educational experience.
2. Students can access video lectures later if they choose.
3. A vast variety of courses assist students in selecting the most appropriate ones for their needs.
4. Rapid onboarding to assist pupils in autonomously utilizing the app and to dispel any uncertainties.
5. Students are kept informed of all activities through push notification.
6. Introductory session to give students a taste of the class.
7. The app is compatible with all devices.
For first-time users, a FREE 30-minute demonstration lesson is included. Users are assigned a short activity on the first day of their trial to assess their potential and also to absorb children in a fun learning process.
Major Modules
Front-end: User interface features that are kid-friendly. Its characteristics are straightforward, intuitive, engaging, and responsive.
Back-end: Driven by React, the backend is meant to mine data, produce faster replies to queries, handle the top DBMSs, and provide smooth access via content delivery networks.
Cloud storage: An efficient method of managing everyday operational tasks without incurring much cost.
Payment gateway: A fast, dependable, secure, and consumer-friendly payment gateway that promotes smooth transactions for everyone.
Resources 
The following resources will be used for the WhiteHat Jr. clone development app:
People: Experts in programming, education, application management, UI/UX design, quality assurance, advertising, financial planning, human resources, and customer support
Technology: Front-end, back-end tools, testing devices and tools, new technologies such as AI, machine learning, IoT, CDN, cloud storage, and digital marketing tools.
Tech Stack and Deployments
WhiteHat Jr. app development requires:
Stack for front-end development: 
Swift: Swift is a type of programming language that supports operational currying.
Kotlin: It is a structured query programming language that is fully compatible with Java.
React.js: It is a Javascript framework for creating user interface components.
AngularJS: This is a framework for creating dynamic web applications.
Stack for back-end development:
Node.js: It is a free, cross-platform backend environment that operates on the Chrome V8 platform.
Frameworks
Restify: It is a web application framework built for production at scale.
Sails.js: A framework for developing real-time applications based on MVC standards.
Payment Gateways 
Paytm: The most frequently utilized payment gateway
PhonePe: It is a payment gateway that accepts UPI payments.
PayPal: This is a globally renowned payment processor used for the sale and purchase of products and services.
Cloud-based Storage
Cloudflare: It is an online security and network company that provides DDOS protection, content delivery network (CDN) services.
AWS: AWS is a cloud services platform and API service provider that caters to both corporations and customers.
Cost of Building the App
If you're expecting an exact figure for e-learning mobile app development, you're in for a surprise, since there is no typical cost for designing an e-learning app. Numerous factors influence the ultimate cost estimates. However, three key strands contribute significantly to the total cost of education apps:
The App's features, functionality, and complexity
Applications with varying degrees of complexity demanded varying budgets. Because the incorporation of features and functions is a significant influence in deciding how your app is received in the market, companies like to include as many functions as possible in the app. However, there is no doubt that the introduction of each function will result in a rise in the budget for your WhiteHat Jr. clone development.
A simple education app may cost upwards of $12,000, a medium-level application can cost upwards of $50,000, and an advanced-level programming app may cost upwards of $250,000 with a developer charging $50 per hour.
Platform of Operation
Designing a native app both for Android and iOS would be more expensive as compared to developing a cross-platform application. If you engage a cross-platform application developer with a cross-platform application development framework, you may construct numerous apps from a single codebase, which significantly reduces development cost and time.
The Development Team's Geographic Location
The base pay for application development is highly dependent on the developer's area or location and varies significantly from here to there.
• Developers located in the United Kingdom/United States:
$150-$200 per hour
• Developers in Europe:
$80-$170 per hour
• Developers in India:
$24-$80 per hour
How can you earn through a similar app like WhiteHat Jr.?
While developing the app, you may choose from a variety of monetization schemes. Several of them include the following:
• In-app ads:
Offering advertising space throughout the app, such as sidebars, top or bottom, these displaying of ads on your app can help you earn money.
• Selling products:
Certain applications allow for the selling of products. It generates revenue for them and also aids in branding efforts.
• In-app purchases:
The app's creators may restrict access to certain features. Users must pay the application according to the suitable plan to use those services.
• Sponsorships:
Businesses with a similar target audience towards the apps can support the application, assisting the owner in earning money.
Conclusion
The COVID issues will still be there for a while. Therefore, if you've any plans to build educational software that will benefit kids in the most efficient way possible, now is the time to devote time, energy, and research into it. At the end of the day, it's all worth it.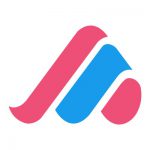 Appinop Technologies
We are a closely knitted bunch of thinkers, designers, developers and investors who are committed to transform the user experience by inventing and reinventing techniques that return high user engagement and increase share ability. Be it Android or iOS Mobile App or an Ecommerce portal, we strive to deliver only the best even if it takes repeated revisions.