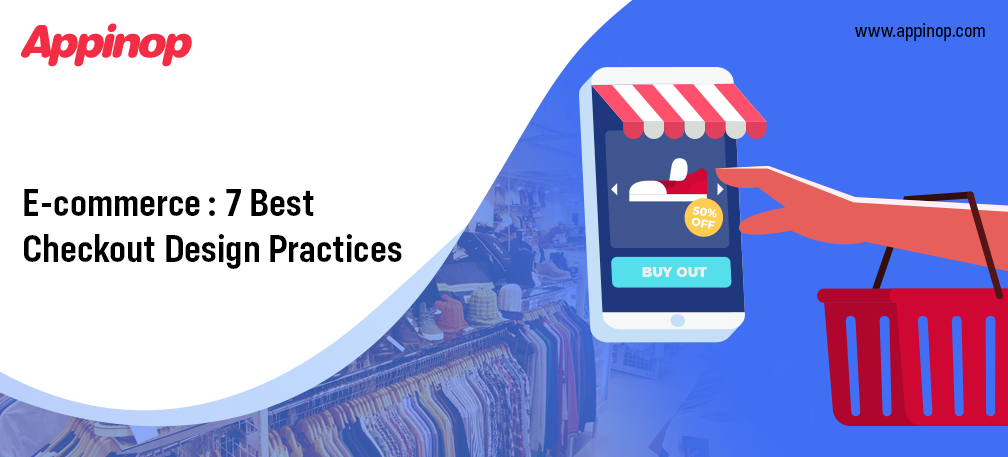 Improve Your Ecommerce Revenue with 7 Best Checkout Design Practices
Checkout is utmost important for your e-commerce lead conversion and revenue generation. Depending upon the checkout process your e-commerce can make or break the business.
If your e-commerce store is lagging mobile optimization then you're in trouble. Smartphones have captured a major part of internet traffic. Below the big numbers will make you realize the importance of mobile optimization for your e-commerce app.
According to an ASSOCHAM-PwC joint study– by 2022, the smartphone users in India is expected to double to 859 million from 468 million smartphone users in 2017. And according to Datareportal report, at present, there are 5.11 billion unique mobile users and 4.39 billion internet users across the globe.
We have curated 7 best design practices for checkout screen to help you in increasing your e-commerce mobile app revenue generation.
Let's start with design and development practices one at a time!
Multiple Payment Methods
Today in the era of digital, there are a plethora of payment options such as net banking, e-wallets, debit card, credit card and lots more. And every customer has his or her payment option for making a payment. Your e-commerce app should have all payment methods to satisfy each and every customer.
Guest Checkout
Suppose a user has added an item to the cart and proceeds to checkout, then your e-commerce app should not ask for account registration. Instead, users should be given an alternative option as guest checkout. This checkout process will not let your potential leads to leaving your e-commerce store without making a purchase.
Single Page Checkout Process
Multiple pages or screens will make users frustrated and will leave your store without making a transaction. The checkout process should be limited to one page only for easy and fast checkout. All the information should contain within a single page.
Encrypt Checkout Process
Your e-commerce app developer should make an effort in encrypting your e-commerce store with a SSL certificate. Make sure your users see the "https" URL for all pages including checkout.
Design and development "secure payment" logo to win the trust of your users that their personal data are secure and safe.
Flexible Add to Cart
Design and develop your e-commerce app in such a way that your customers can alter the items in cart. The app should have the flexibility to either add the items or remove the items from the cart. The users may change the mind and want to add more items into the cart before making the payment. Buying more items will bring more revenue. So, this is the win-win situation for both.
Well-structured Order Summary
The order summary page should be easy to understand and clearly visible to the buyers. Before making a payment, your e-commerce platform should display complete buying information such as item name, description, quantity, price, delivery cost, time, billing address, and so on for the final confirmation to the buyers.
Ask Relevant Details
In the fast pace era, users avoid filling a long complicated form at the time of checkout. Generally, long checkout form loses interest among users and they leave e-commerce store. So, design and develop checkout page that asks for only relevant details. And try to design the checkout form with a dropdown menu so that users need to type less.
Closing Words
The Checkout page is where you make money. But sometimes app developers and designers do not focus so much to develop the page user-friendly. Always look for the best e-commerce app development company which can design and develop your e-commerce app with industry best practices to multi-fold increase in lead conversion.
Follow the aforementioned design practices to enhance the conversion rate and improve revenue generation. These best practices for Checkout page will redefine the purchasing journey of customers.