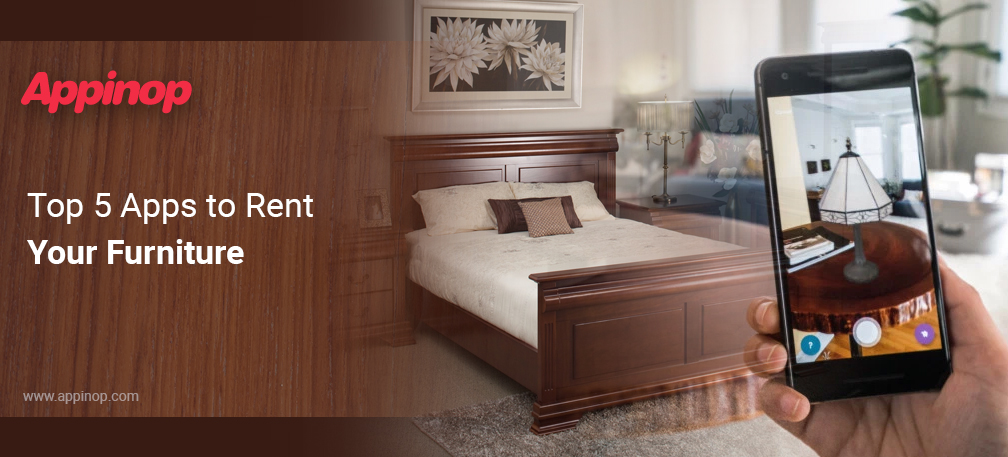 Top 4 Apps to Rent Your Furniture 
So, you have decided to move cities, and found yourself a place to live in!
It is easy to find shelter overhead but it takes a lot of investment to make it feel like home. It requires a lot of hard work and investment to find the perfect home furnishings. And for millennial, buying furniture is an expensive deal, and in such scenarios, furniture on rent comes to our rescue. Be it bed, tables, almirah, you can find almost everything on rent. And thanks to the dedicated mobile app developers who are providing furniture rental app solutions to our these creative entrepreneurs!
We have listed out a few apps that will make your furniture renting an easy option for you.  
Furlenceo
It is almost impossible to talk about furniture on rent and not talk about Furlenceo. This company has earned a good reputation among its customers by delivering what is promised. Each item on this app is available for a minimum tenure of 3 months. It charges one-month advance rent as a security deposit. They claim to restore all the items at mint condition before renting it out. They also provide one free cleaning and relocation of furniture.
They have even adopted a very innovative way to promote themselves by using youtube and creators. For now, Furlenco is available in Bangalore, Chennai, Delhi, Gurgaon, Hyderabad, Mumbai, Noida, and Pune.
Rent Mojo
It is a platform for you to rent anything from furniture to appliances to even bikes. You can also rent smartphones from their app. They have package deals like for 1 BHK flat, 2 BHK flats, etc. you can also opt for a bedroom set, dining set, etc. They have really good reviews for their servicing. They have one of the cheapest price ranges to rent out furniture while compared to others. They also provide a free product swap, so when you are bored with your current furniture, you can swap it with other furniture.
Currently, they have their services in Bangalore, Chennai, Delhi, Gurgaon, Noida, Hyderabad and Pune.
Sab Rent karo
They operate on a marketplace model, where anyone can list their product for rent purposes. It can be anything from gadgets to furniture to even bikes. The site charge a 5% handling fee on all the rentals. Since it is on a market place model it has a mixed set of services, while some products have good reviews, others might have bad ones. One needs to give special attention to the products while renting on such models. They have a program called rent2own, where you can rent products for a long time period, and after the renting is done, you can own the product. It may sound like buying something on EMIs but it has its own perks. If you don't like it, you can change the product later on which is not possible when you spend your money on buying something.
Their services, for now, are available in Bengaluru, Delhi, Hyderabad, and Vishakapatnam. 
Feather
This company is right now dealing in major cities of America, but they were too good to be left out, so here we are! This company deals in a designer piece for the millennial who want a touch of classic mixed with mid-modern range. They source their products directly from manufacturers and suppliers. But they are a pretty expensive source to start renting our furniture from. 
There are various other furniture on rent apps available in the market like Rentmacha, Fabrento, City furnish. They are pretty much same above apps. providing almost similar services. Your decision to choose an app to rent furniture will pretty much depend on the city you are living in. By the time you are looking for a perfect piece of furniture to rent, let's thank these passionate app developers and entrepreneurs for coming up with such life-saving ideas.