Top 4 Medical Apps You Need to Have in Your Phone
"How can I get rid of this backache?"
"Is this pain severe?"
"Do I have an infection?"
Are these some of the questions you google constantly and still not satisfy with the answers? And yet you don't want to consult a doctor physically. Looks like app developers has got your back and hence came up with medical apps which provides on the go  health solution to your health-related issues.
Below are a few apps you should consider:

Mfine:
Developed by one of the co-founder of myntra, this app works like an AI ( Assistive Intelligence)and diagnose your condition as per your symptoms. Once the diagnosis is done it will connect you with specialists with your symptoms. And then you can consult the specialist at the comfort of your home or office chair. The consultation is done either on a voice call or a video call. They will send you a prescription on the phone with recommended exercise and diet plans. mFine claims to have specialists in almost all fields. They don't connect with doctors, instead, they aggregate with hospitals as a whole.
Pharmeasy:
Pharmeasy, as the name states is pharmacy made easy. This app aims to provide medicines and all other health-related stuff at your doorstep. It works just like any other online shopping portals and aims to deliver medical services. They also provide diagnostic services by facilitating sample collection from your home that too free of cost.
Netmeds:
Promoted by Mahi (Mahendra Singh Dhoni ) this app delivers medicines and other health-related stuff. Apart from this they also deliver general health and beauty products. The best part about this app is they have a separate section comprising of the specific medical condition making selecting the desired medicine easy.
Practo:
Similar to mfine this app aims to integrate patients with specific doctors instead of hospitals as a whole. They facilitate easy online appointment and consultation with the doctors.
'Health made accessible', this is definitely the mantra these app developers live by. Making our life easy and providing expert consultancy with few taps on our phones.
If you are a health care firm and are planning to develop a medical app for your own business you can always get expert app developer's help and create your own unique app.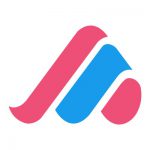 Appinop Technologies
We are a closely knitted bunch of thinkers, designers, developers and investors who are committed to transform the user experience by inventing and reinventing techniques that return high user engagement and increase share ability. Be it Android or iOS Mobile App or an Ecommerce portal, we strive to deliver only the best even if it takes repeated revisions.