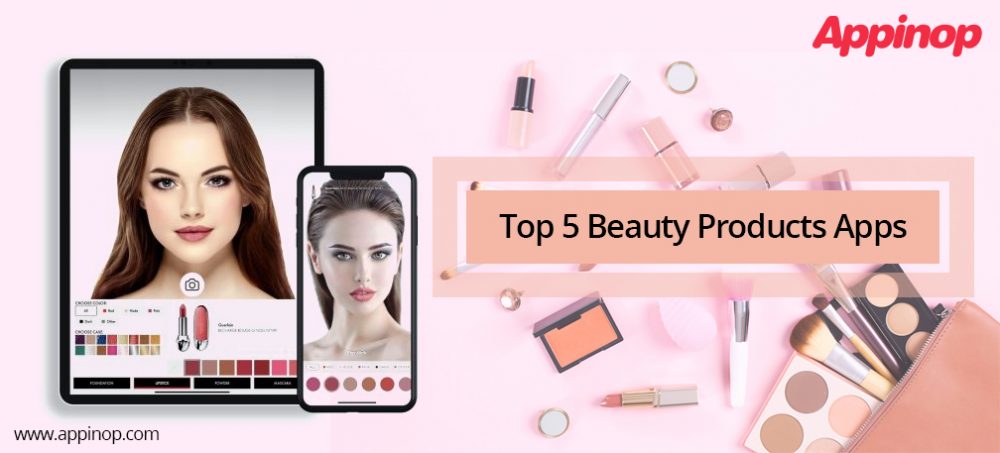 Top 5 Beauty Products Apps!!!
No one, but ladies can understand the expenses on beauty products. And not just expenses but also the time and energy invested in order to get that perfect shade. Huhh, too hefty!!!  Well, mobile app developers dealing in beauty products couldn't do much about expenses; they certainly understand the value of your time. And here they are, with beauty products apps to make your life a bit easier. From luxury beauty brands to organic beauty products, they have it all.
We have listed out a few online retailers who have brought such a wide variety of products in an app.
Nykaa:
If you are someone who is into beauty products, Nykaa is surely a name you swear by.  Recently Nykaa has become equivalent to online beauty products in India. Bringing more than 400 brands under its roof it has got you all festive ready from its blings to matte.
Shop miss A:
If you are not much into luxury products and prefer pocket-friendly fashion, Shop Miss A is your destination. They provide quality products at $1, yes, you heard it right ladies, it has almost everything at $1. Why spend more on Clairs or Forever 21, when you are getting the same quality product at 1$ !!!
Feelunique:
They certainly are determined to make you feel unique, with more than 15000 products in their store feelunique is an app you need to have.  They have a huge range of products right from high-end premium luxury brands to eco-friendly products to luxury spas. If you are someone who likes to be in trend and loves receiving free samples, feelunique is your app.
The skin store:
The Skin store is your destination for premium beauty, delivering the latest innovative skin care products at your doorstep. It was one of the first apps to provide dermatologist recommended skin care products to its users. It covers a wide range of innovative clinical products and luxury spa products.
Joybynature:
Or should we say the joy of nature! This app should be one of your favorites if nature is your thing. They offer organic products from more than 150 brands and have 10,000 plus products on their list. If you too are looking for organic products in any of the (beauty, home living, baby care, clothing, etc) categories, you should try joybynature.
So, above were a few apps who are dominating the beauty industry by their unique ideas. They are excelling their jobs by bringing a long range of products under their roof. And the mobile app developers, they truly are a blessing to us, developing such complex beauty apps to make our life simpler.