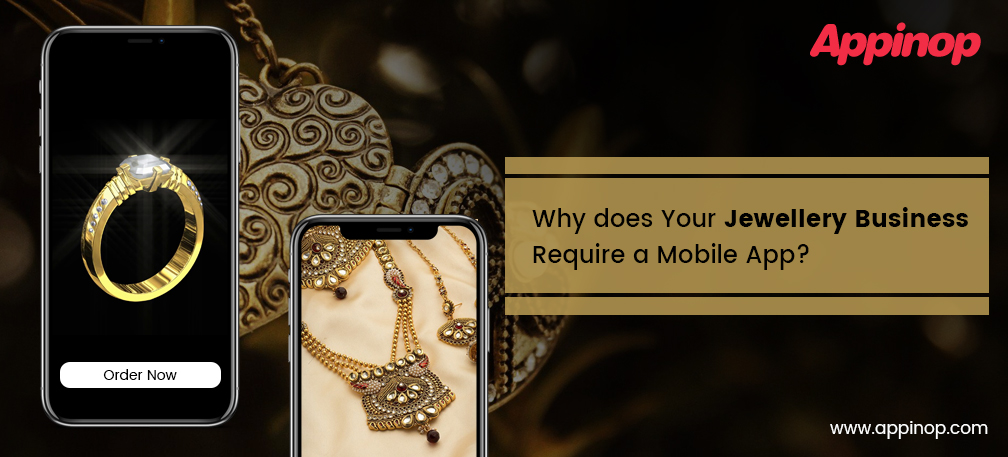 Why does Your Jewellery Business Require a Mobile App?
With passing time, everything is being more technology oriented, and jewellery business is no exception. With more than 5 million apps in the market, the mobile app market is growing like never before.  And every day there is some new app in the market. No, we are not saying this, statistics are!
With everything being technology savvy there can be no better time than now to jump into the app market and get your Jewellery mobile app developed.
If you are into Jewellery business, this blog is the answer to all your questions related to mobile apps and why you should grab this opportunity.
Why does your Jewellery business need to shift to mobile apps!
Personalized experience
You can use AI to deliver a personalized experience to your users, depending on their past searches and taste preference. Features like filters can be added for user convenience; it will ease their search procedure and save a lot of their time. Giving them such personalized experience will lead to more user engagement, which will ultimately result in high ROI.
Using advanced technologies like AR
To give your users a more broad experience, you can inculcate technologies like AR in your application. This will help your user have a clear picture of how that particular piece of jewellery will suit them. Through AR they can virtually try on the product and take a comprehensive look at the product.
Product sharing
Generally, all the applications nowadays have the feature to share the product and its details with their family and friends. This ease out the process of selection for the user and allow them to take the advice of their loved ones. This will increase your reach in the market as new people will be going through your app. Such a good idea for indirect promotion.
Need of the time
With people always being in the rush of one thing or the other, time is always a constraint. And this is the need of time for you to jump into the app market to grab users at the comfort of their home.
By shifting to the app market you will be able to capture more user base. And this will allow them to shop even at odd hours.
Entire catalog visible
One of the biggest perks of shifting to the application is the customer can see your entire range of products without creating any mess. You will be saved from the pain of personally taking out every item and displaying it to them as it happens in physical stores. They can access your jewel pieces through your app.
Ideal platforms to express promotions
Do you know 90% of push notification are read within 3 minutes of being received. There are high chances your message is already being communicated to the user in a creative manner using push notifications. If you have any schemes or promotional activities going on, sending out the notification is the easiest and yet most effective way to aware your users about the same.
Easy accessibility
Your products will be easily accessible to the users through the app. They can see pretty much your entire range without much fuss. Just a few taps on the screen and they can easily find what they are looking for. It will allow wide visibility of the product range.
Shifting to mobile apps is the need of the hour. It doesn't just ease users way of shopping, but it will also save you a lot of time. If you are planning to develop a jewellery app, we will suggest you take an expert's help.