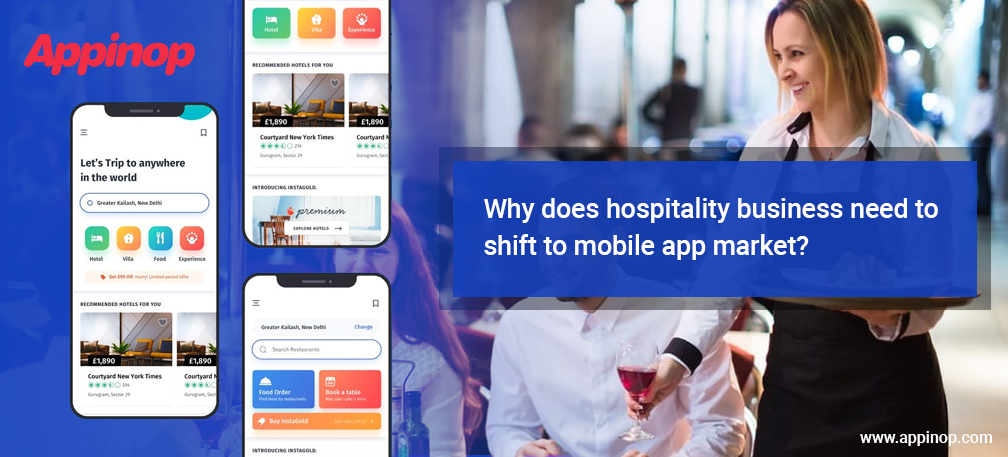 Why does Hospitality Business Need to Shift to Mobile App Market?
As per few studies, a smartphone user spends around 85% of their time on smartphones. Making it a big market for commercialization. There can be no better time than now to jump into app market and be a part of this revolution, when the users are doing almost everything through their smartphones. And  with new apps being launched every day in the market, it is time for hospitality industry to jump into this market and give its customer's an experience like never before!
What is there in stock for you?
Well, getting an hospitality app developed has everything you need to increase your business. From saving your time to providing users with better services, you can do it all. To know how, keep on reading it.
Time saving
What can be the better reason to go on mobile platform then to save time. By shifting to mobile apps, you won't be just saving your time but will also save a lot of user time.
By user being able to book rooms online, they won't be wasting their time in doing the same at reception and this will ultimately lead you to save time and manpower.
You can also provide user with room keys through the app by using technology.
Cost saving
You can use features like push notification to aware the users about the facilities your business has, and probably put some discounts on the same. This will improve user engagement for you along with this you can give your users a great experience.
Enhanced Facilities
You can use features like weather forecasting using GPS, Guides for the tourist, local market maps and other such features to make your app one stop destination for travelers. This will improve their experience which will ultimately lead to your increased brand value.
Edge over competitors
Being available on app, you will be easily accessible by users and this will get an edge over your competitors. You will be catering their customers as well by providing them with a more upgraded technology and consumer experience.
Get detailed analysis
You can put in details about your hotel and the staff, this way the users will have a comprehensive guide about the staff. They can personally rate the staff as per their responsiveness towards things. This will help the top managers to check how the people in the business is working and what measures can be taken to improve their behavior.
In app calls
If a user needs lunch or dinner, they can do it directly by their app. They shall be able to order directly for the food and other needs through the app. Be it food or toiletries or cleaning, they should be able to do it directly through the app. This way you will enhance their experience which will increase your brand loyalty and will increase brand loyalty of customers.
For hospitality industry, "Guest is the king". A good user experience is everything in such industry. Jumping into app world will help you in giving your users an experience for life.
If you are planning to get Hospitality mobile app developed, contact experts, who are dealing in app development for a long time. Their experience will help you give your dream a real image.