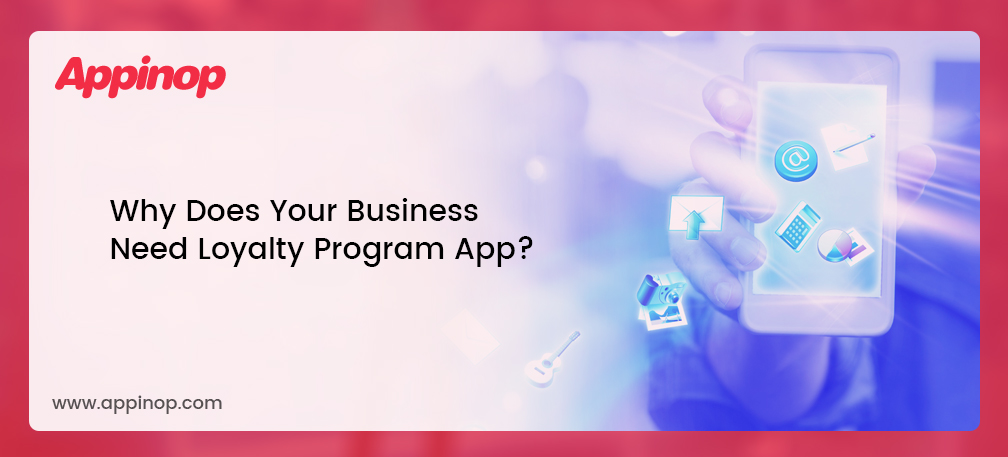 Why Does Your Business Need Loyalty Program App?
Brand loyalty is the whole and sole for any business. Loyal customers are the backbone of your enterprise and prompt the business to keep going. Customers hold their faith in the business and are ready to spend on your servings. As a business house, you need to reward your customers for their loyalty towards your brand. How? By adopting a loyalty program app in your business.
So many business houses are already using such apps and growing their business. Now is your turn to grab this golden opportunity and grow your business and consumer faith at the same time.
If you are still not sure why you need such apps, no worries, we have curated this blog especially to address your doubts.
If you are planning to develop a loyalty program app, but are not sure which option to opt for. Read our blog "8 innovative loyalty program apps"!
Rewarding customers
Of course, the main aim of having a loyalty program is to thank the customers for their constant support and loyalty. By developing a loyalty program app, you can reward customers, it can either be adding points with every purchase made or providing a certain discount after reaching a said order/payment limit.
Starbucks is a perfect example of the point reward system. For every dollar spent by its customer, it rewards them with 2 stars. Not just this, it went ahead with its inbuilt app graphics and fill these stars in a coffee mug, this doesn't just make it look attractive but a user can also know when can they get their free drink.
More sales
With the reward system, you are not just appraising consumers, but are also increasing your sales. You can put a minimum purchase amount in order to give the consumer the desired discount.
If we continue with Starbucks example, it is not just guerdoning users but is indirectly prompting them to spend more on its products to fill the free coffee mug soon.
Isn't it such a clever way to increase sales and hold consumers at the same time.
Personalized offers
To be a step ahead of your competitors, you can customize your developed app using AI technology and use it to modify offers as per users. This will depend on past purchases and consumer orders. Personalized offers will also help you connect with the user on a more personal level. As per a survey, 94% of mobile wallet users are more likely to save offers or coupons if you put their name on it. Such a smart way to indulge users in your products.
Ordering-ahead
As per a survey conducted by Chick-fil-A, 82% of parents say they will do nearly anything to avoid standing in line with their kids. And 48% said they will rather opt out eating instead of standing in a line, waiting for their order. You can use these facts in your favor and add order feature in your app. Users can place orders online through the app and can later collect it. This will also save you from a lot of unnecessary trouble.
Payment through app
What else can we do to deliver a good user experience? Add payment option in their app. This way they can make payment online through the app and don't even need to carry cash. You can integrate various payment options in the app. The more payment option, the more consumers!
These were a few of the perks of opting for the loyalty program app for your business. It just doesn't improve your business, but also makes users reliable on your brand. It is one important instrument to improve user engagement for your firm. If you already have a business app, contact experts to get it modified.