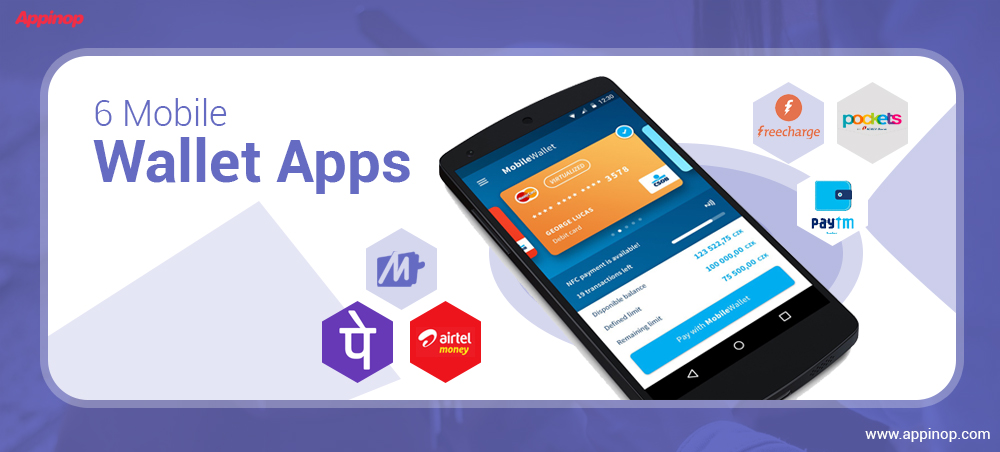 6 Mobile Wallet Apps: Go Cashless
A mobile wallet app is a virtual wallet mobile platform where users can store cash for making payments. Usage of mobile Wallet apps are growing rapidly as these assist in Increasing Transaction processing speed, especially for E-commerce firms. And all such marketplaces have integrated their system with such mobile wallets. In today's internet world, these virtual wallets are transforming the world into the digital world by going cashless.
Here is the list of 6 Mobile wallet Apps for users:
PAYTM:
Paytm, is a digital payments platform where you can transfer money from your bank account or credit card for making transactions on the platform. Money in your Paytm wallet can be used for payment without using cash. You need to create a Paytm account using your mobile phone number and email ID in order to use Paytm App for transferring money. Paytm is available in many Indian languages and provide online usage such as mobile recharges, utility bill, movie ticket booking, payments, travel booking, and events bookings. You can even use in-store payments at restaurants, grocery stores, fruits, and vegetable shops.
ICICI Pockets: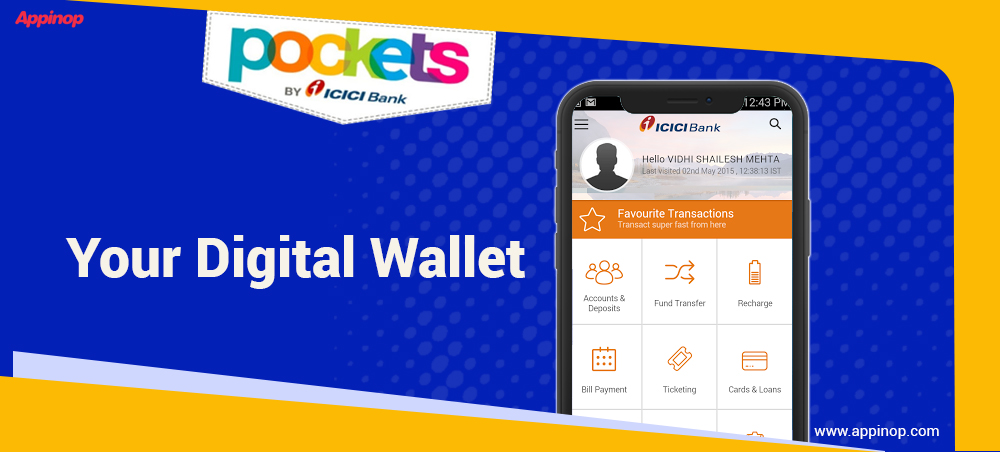 ICICI bank's digital banking service named Pockets was launched for enabling users to instantly transfer money to any email ID and mobile number.
Even non ICICI account holder can use this App by simply downloading mobile wallet App from Google Play store and store your money in this e-wallet from any bank account.
This digital wallet uses a virtual Visa card which helps users to transact on any website and Mobile App in India.
With this payment App, users will also be able to recharge their mobile plans, book online movie tickets, pay bills, and send gifts to near dear ones. You can even add your friends to the Favourites list and send and request money from them.
Freecharge: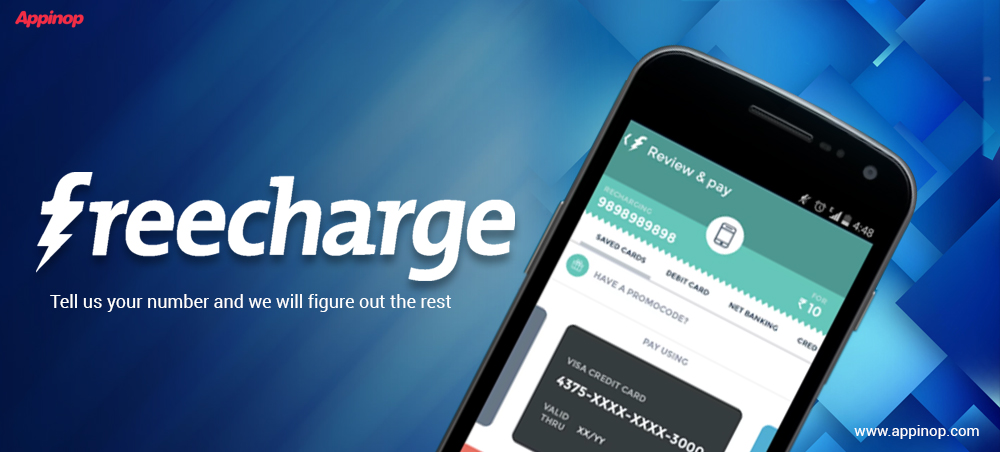 FreeCharge, a wholly owned subsidiary of Axis Bank Limited, is a payment App. It is used to make prepaid, Post-paid, DTH, metro recharge and utility bill payments for numerous service providers. Customers are already using it to pay across all major online platforms and offline stores such as McDonald's, HomeStop, Shoppers Stop, Cinepolis, Crosswords, Hypercity, and the list is growing day by day.
Mobile wallet and electronic payment App FreeCharge added a feature named 'Chat and Pay' which enables social payments between users and merchants.
Merchants need to register their bank account number, geolocation and pick one custom identifier called paytag to enable customers to identify their services area through their FreeCharge App.
To accept payments, merchants must register their bank account number, geolocation and choose a custom identifier, called a paytag to allow customers to identify their service area through their FreeCharge app.
Chat and Pay feature is all about payment with human interaction.
Mobikwik: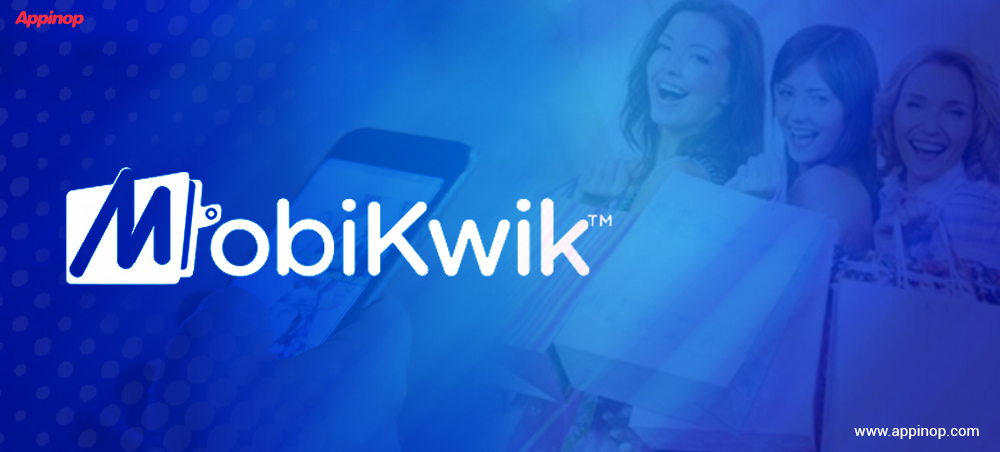 Mobikwik an Indian company provided an e-payment system and digital wallet. This App helps users to add money to their e-wallet which will be used for making transactions.
This e-wallet payment system is compatible with all mobile platforms. The App is widely used for transactions such as Mobile or DTH recharge, online bus ticket booking, online shopping at local stores, paying out utility bills and insurance premium and for transferring money to other Mobikwik wallet users.
It has launched credit card payment services on Mobikwik App for better user experience.
There is another facility for Ola rides users. Now you can pay for your rides through the Mobikwik Wallet. But benefit will be available only on Ola's Android mobile app services, as well as the updated version of the Mobikwik app.
With UPI QR functionality, users can simply scan and generate the QR code to transact money using VPA and phone number from the phonebook. If the receiver as well is registered in Mobikwik UPI ecosystem, then they can transfer money by selecting his contact from the contact list of a phone without remembering VPA domain.
Mobikwik in partnership with Bajaj Finserv rolled out an instant loan service of Rs 5000 on its App. The credited money can be used by App users for making payments including cab bills, bill payments and so on.
Phone Pe: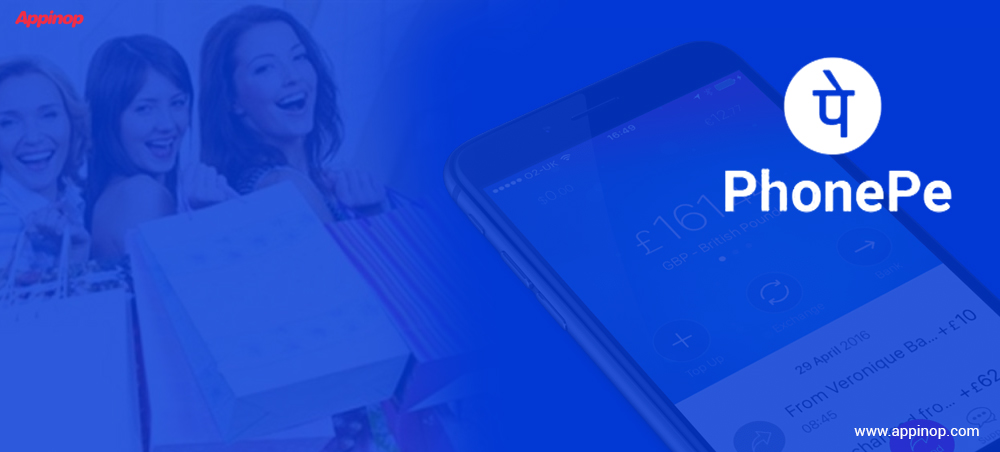 PhonePe App works on Unified Payment Interface (UPI) platform developed by the National Payment Corporation of India (NPCI).It is safe and secure for making all payments. Now you do not have to give stress to your mind for remembering bank details such as IFSC code, account number and other details. Make payment instantly by just using a mobile number or unique payment identity-virtual payment address.
Facilities that PhonePe App provides to the users–
– Stress-free billings for utilities such as electricity and gas bills.
– Transferring money from your mobile contact list anytime and anywhere.
– Easy recharging of prepaid Mobile for major operators/Data card/DTH connections across the country.
– Get Cashback facility to your bank account.
– Even you can pay Post-paid Landline, Data card and Mobile Bills for all major operators.
– Happy online Shopping on websites such as on Flipkart, Myntra, Jabong, and many others.
Airtel Money: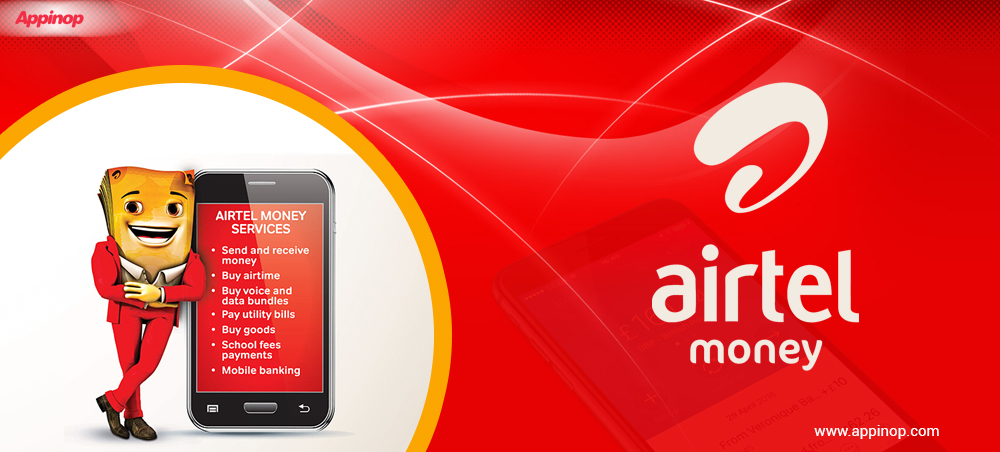 Airtel Money was launched by popular and successful telecom giant company Airtel. It is a Mobile wallet App which allows you to use your Smartphone as e-wallet for making and receiving transactions.
The e-wallet App offers customers an efficient and easy way for cash transactions. The Airtel Money app is helping people across the country to pay bills through various Mobile platforms such as Android, iOS and Windows.
 Closing Words:
Newbies and Corporates giants are continuously on the lookout for such user-friendly payment technologies which would give more power to the users. If you are looking for such payment applications, connect with us and share your project ideas with our experts and consultants so that our technical team would deliver you complete quality project on time.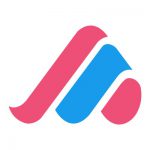 Appinop Technologies
We are a closely knitted bunch of thinkers, designers, developers and investors who are committed to transform the user experience by inventing and reinventing techniques that return high user engagement and increase share ability. Be it Android or iOS Mobile App or an Ecommerce portal, we strive to deliver only the best even if it takes repeated revisions.